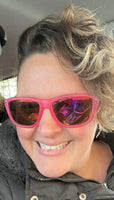 Jaie's Jewelry & Things Boutique
Hello, and thank you for being here!   
I'm a mom of 2 girls that loves to craft, crochet, sew and CREATE!  I also love dancing, watching movies and practicing martial arts.  One of my favorite things is bringing happiness and smiles to people however I can, and I hope with my crafty creations and boutique items, I can do just that!
My Links